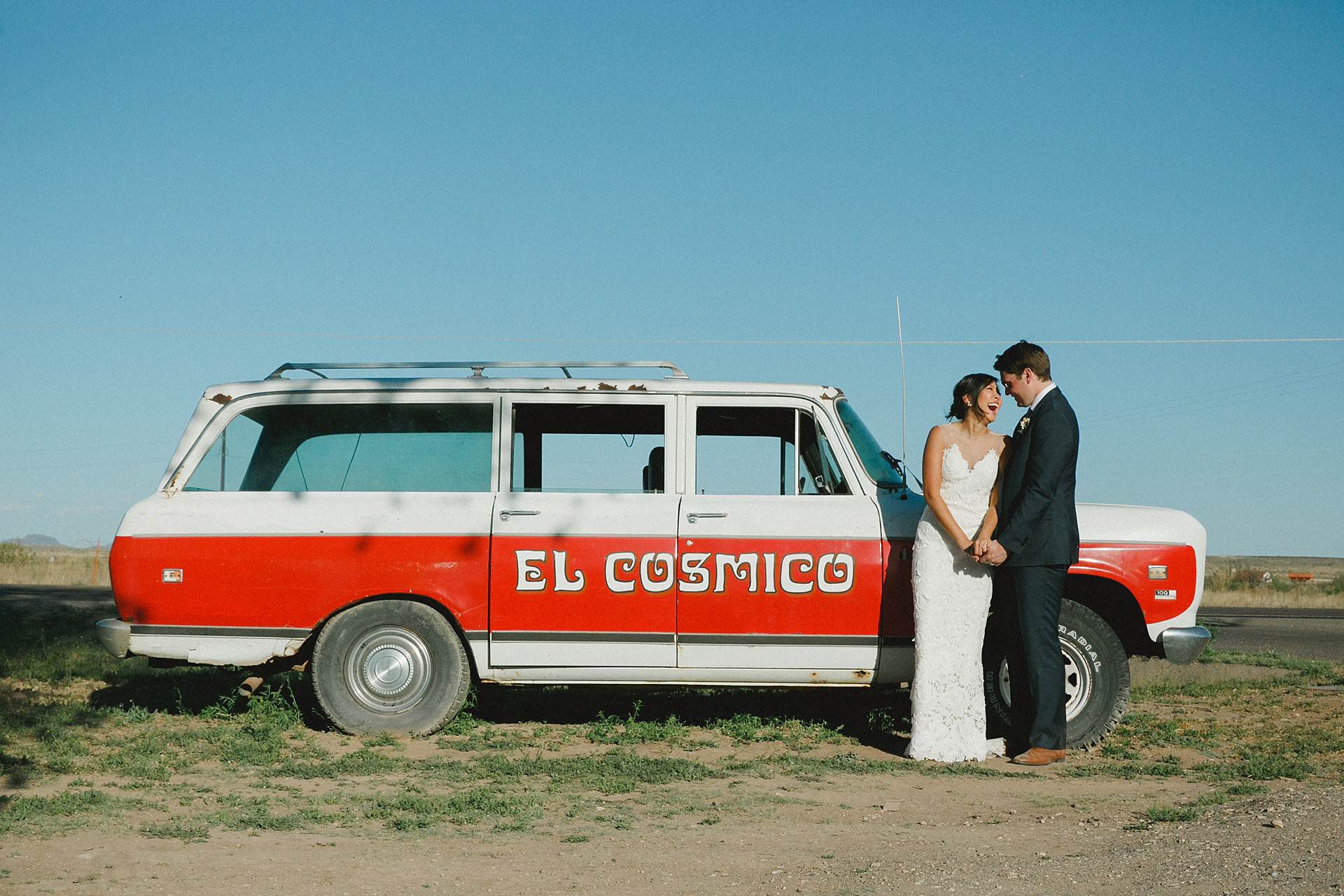 This elopement was nothing short of magical, thanks to this very special couple and their dog Mona. When I first received the email from My & Sam they were originally planning a full-on wedding in Austin. Somewhere along the way, they changed their minds and decided to elope in Marfa, Texas instead. It felt right to them, so they ran with the idea. The only thing was, the chosen date was smack-dab in the middle of the craziest wedding-travel schedule of my career. I told them I could make it work as long as they were cool with me driving in the day-of. I would be flying in from New Zealand > Canada to shoot another wedding in Austin the day before -A calculated risk I was willing to take. Thankfully, they agreed, and I was all the more excited to return to West Texas after photographing Chase & Lauren's Marfa wedding in 2015.
After the six-plus hour drive, I rolled up to Hotel Saint George without having met my clients in person. When I arrived, I was welcomed with open arms as I stepped into the joyous flow of their day. Zero stress, all love; as it should be! The love they share for eachother is contagious, and I quickly realized that I was witnessing something truly special. Documenting the events that followed was full of fun. There was laughter and high-fives, while feeling effortless in the best possible way. Together we went from the hotel to the Cowboy Church Chapel, and then on to El Cosmico. Followed by some light-chasing adventures to conclude. Really, the only challenging aspect of this job was narrowing down which photos to share from the nearly 600 deliverables.
Last but not least, I want to give a special thanks to Green Wedding Shoes for featuring this story on their blog (view here). And also thank you to BHLDN for following up with another great feature and Q&A with the bride (view here).